Sensei Andrew Taylor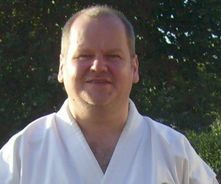 Andrew started Karate in 1990 with the English Shotokan Karate Association (ESKA) under the guidance of chief instructor Sensei Michael Nursey. Andrew trained mainly at the Stopsley Club in Luton under Senseis Ian Walters and Wendy Walters, gaining his Shodan in December 1993. Andrew enjoyed his time at ESKA and was able to train under many top Instructors as well as the above mentioned, Andrew was also able to train under Sensei Roger Hall, Sensei Clive Leyton, Sensei Ted Docwra and Sensei Nick Lower.
Andrew briefly left Karate in 2002 whilst he got married and started a family.
Having moved away from the Luton area Andrew spent some time experiencing different clubs. During this time Andrew trained briefly at the Dojo of Sensei Rafferty and Sensei Gilles where he had the honour of attending a training session given by Kancho Hirokazu Kanazawa, one of the highlights of Andrew's Karate career.
In 2006 Shihan van Weenen opened a Dojo in Olney and Andrew jumped at the chance of training under such a renowned karateka. Andrew re-took his black belt under Shihan Van Weenen in 2009, shortly before starting the Tickford Club.
In April 2017 Andrew was awarded his Sandan (3rd) Black Belt.
Sensei Jonathan Herbert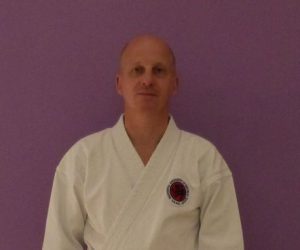 I started training with Newport Pagnell Karate Club in 2009 after my son showed an interest. Having sat and watched him train for a few weeks I thought I would give it a go as it seemed to be a hobby we could do together.
In my youth I trained in judo for two years, but never kept it up.
I achieved Shodan in April 2013 after training hard with my instructors, then started to teach at the club. This has given me great enjoyment to see my students improve and move up through their belts. This includes my own son who also achieved his Shodan in 2016.
I was proud and humbled to have been awarded my Nidan (2nd) Black Belt in April 2017.
In February 2018 I opened the Stony Stratford Karate Club.